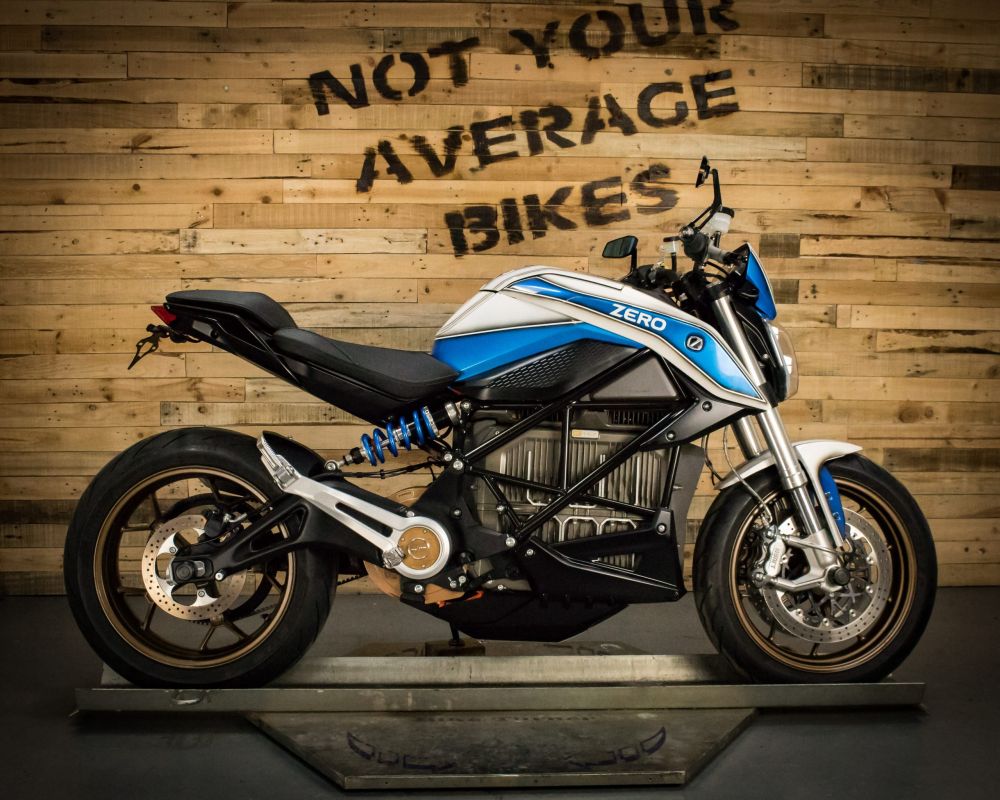 Custom paintwork by PapaSmurf
Accossato front brake master cylinder with folding lever
Rear brake conversion to left handlebar using Accossato master cylinder with folding lever
Custom made adjustable YSS Rear shock
LSL Gonia bar end mirrors
Rizoma Sguardo bar end front indicators
Oxford Nightrider sequential rear indicators
R&G tail tidy
Front and rear wheel spindle crash bobbins
Rear paddock stand bobbins
Rear grab handles powder coated black
EFFORTLESS POWER
The SR/F delivers 190 Nm of torque and 110 horsepower with the simple twist of a throttle thanks to the class-leading performance and efficiency of Zero's new ZF75-10 motor and ZF14.4 lithium-ion battery.
RIDE MODES
The SR/F's arsenal of ride modes allows the rider to customize the bike's performance through the intuitive next-generation app and dash interface. The SR/F navigates the road no matter the conditions with Street, Sport, Eco, Rain and up to 10 programmable custom modes.
EFFORTLESS CONTROL
The SR/F, equipped with Zero's Cypher III operating system and Bosch's Motorcycle Stability Control (MSC), is equal parts brawn and brains. Effortless power is paired with intuitive control, creating the new standard for premium performance—an adaptable motorcycle and powertrain combination that navigates diverse road terrain and conditions, effortlessly.
EFFORTLESS CONNECTION
The SR/F is the world's first fully "smart" motorcycle. Cypher III, a customizable dash and Zero's next-generation app allow rider and motorcycle to communicate critical information anytime, anywhere.
RANGE:
City – 161 miles
Motorway @ 70 mph – 82 miles
Combined – 109 miles
PEAK TORQUE – 190 Nm
PEAK POWER – 110 hp (82kW) @ 5,000 rpm
CHARGE TIME (STANDARD 3 PIN WALL PLUG) – 4.5 hours (100% charged) / 4.0 hours (95% charged)
CHARGE TIME (WITH 6 kW RAPID CHARGE OPTION) – 1.5 hours (100% charged) / 1.0 hours (95% charged)